A New Approach To Healthcare
At Capitol Rehab of Annandale, we address the cause of your pain, not just the symptom. We believe that education is a big part of your success. Call today!
Chiropractor Annandale VA
The staff at Capital Rehab are devoted to our patient's health goals, resolving their pain issues, and improving their quality of life. While we employ the latest in diagnostics, we also treat more than just symptoms. We are here to help you gain a basic understanding of how our Annandale chiropractors can help you and your family.
Welcome to Capitol Rehab of Annandale
Our wellness experts get to the underlying cause of your headaches, muscular tightness, neck pain, and back pain with the goal of ensuring our patients live a life free of discomfort. As a leading chiropractic and wellness center, we make sure that all our clients are treated with care and compassion. We provide more than temporary relief with our life-changing chiropractic therapies.
HOW CAN CHIROPRACTIC CARE HELP YOU?
Injuries that result from sports activities and accidents have their own kind of unique pain and discomfort. If a person is suffering from pain due to an accident because of a pre-existing condition, such as a spinal condition or chronic back pain, relief is at hand. Our chiropractors can help patients achieve a pain-free life and everyday wellness.
---
As the leading chiropractors in Annandale, we provide all-inclusive chiropractic care plans that are affordable and convenient.
Common Symptoms Chiropractic May Help...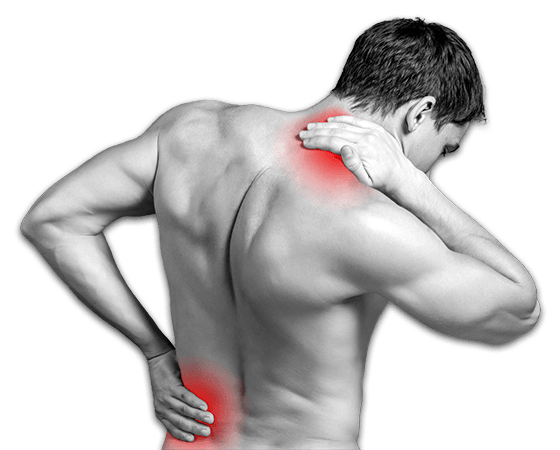 OFFICE HOURS
Monday
9:00am - 12:00pm
2:00pm - 6:00pm
---
Tuesday
Closed
---
Wednesday
9:00am - 12:00pm
2:00pm - 6:00pm
---
Thursday
9:00am - 12:00pm
2:00pm - 6:00pm
---
Friday
Closed
---
Saturday
Closed
Capitol Rehab of Annandale
5101A Backlick Road
Annandale, VA 22003
(703) 333-5022
Auto Accidents

Auto accidents can happen at any time no matter how good a driver you are. If you're injured in an auto accident you need to know that auto injuries tend to worsen over time, so it's vital to seek help from an experienced caregiver.

Let the team at Capitol Rehab of Annandale help you get to a normal life again. Dr. Cruz has helped patients experiencing a wide range of auto accident-related aches and pains and can help you as well. Book an appointment or call us today!

We Offer More

Dr. Cruz's goal is to offer a family-oriented gentle, safe, natural, chiropractic care centered on the individual needs of each patient. Providing the best alternative healthcare to meet your needs.

Capitol Rehab of Annandale is a therapy center, but it is also a wellness center with chiropractic and nutritional education. We treat the whole person so they can enjoy life as it should be.